E-Invoicing system that suits your needs without complexity?
Introducing Sowan, the modern cloud e-invoicing system with the most effective POS software for your business. Try it now, live the future.
Create your invoices remotely
Complete control of e-invoicing
It doesn't matter where you are; control your invoicing operations while connected to the internet. The cloud application has everything you need from sales and purchases invoices, credit and debit notes, and payment management.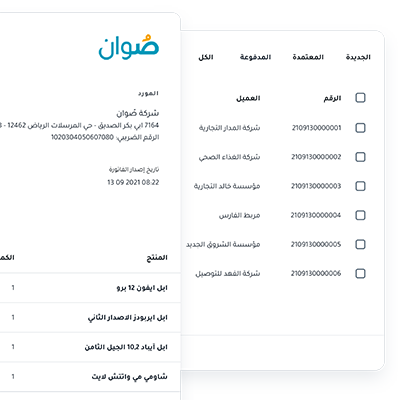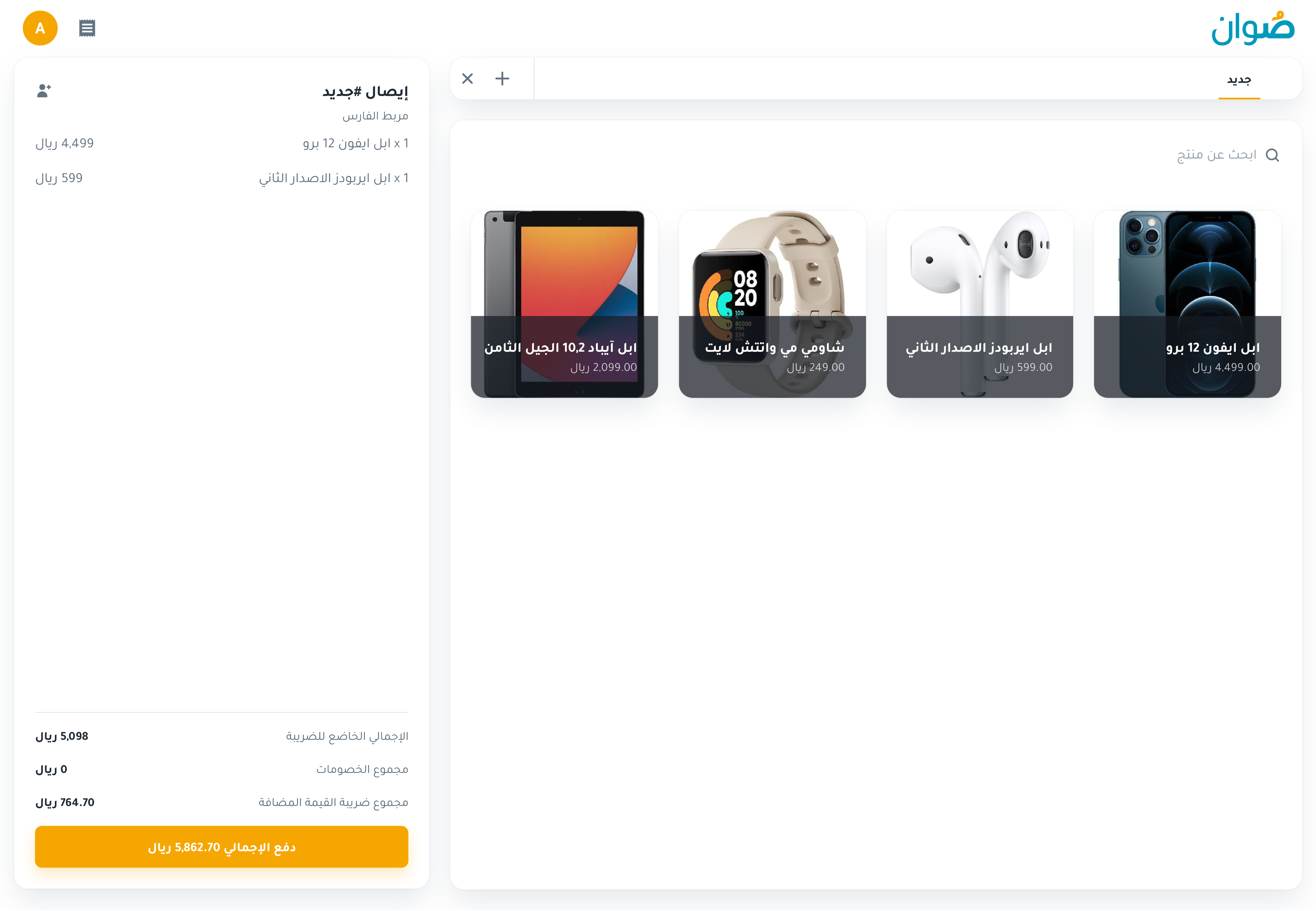 Don't worry about internet interruptions
The POS software works on Windows and supports all your current devices, including the barcode reader, so no need to purchase any other device. It also connects to the cloud system. And if the internet goes off, the operations will store locally and automatically synchronize when the connection is back again.
Get a glimpse of what's going on
Analyze and follow updated reports
With Sowan control panel, you can visually follow up the operations and issue updated sales and purchases reports. Forget about the days of file-flipping and manual recording; tax calculations will only cost you a few clicks.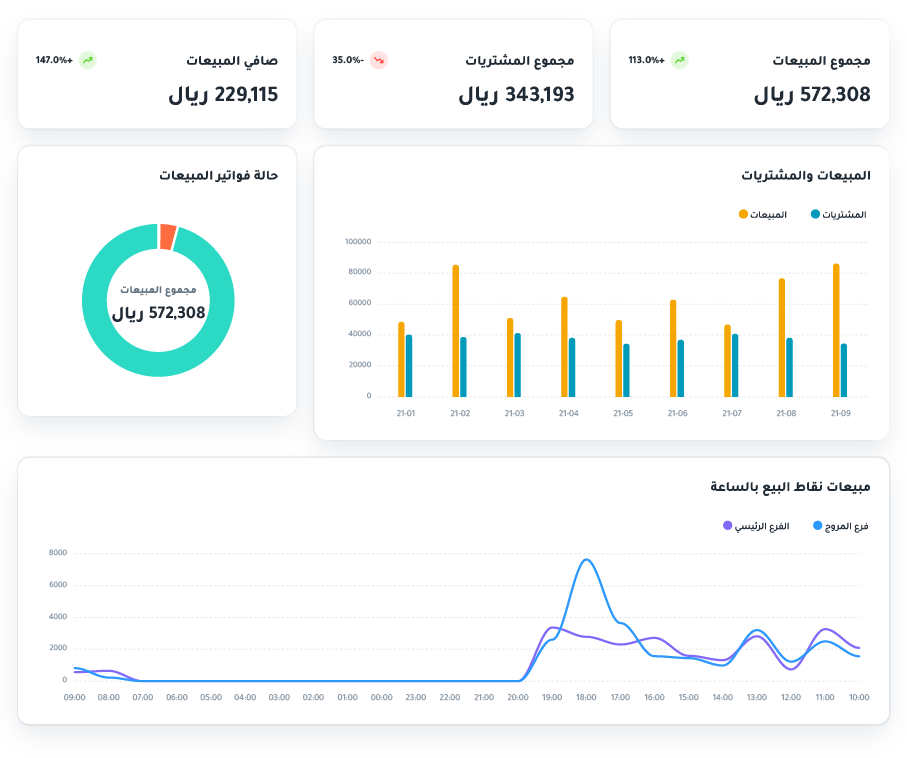 Fast & Easy
Designed simple, then built with cutting edge technologies that ensure speed and flexibility
Bilingual
Arabic & English support; language will not be a barrier with Sowan
Full Protection
Periodic data backup, using the most robust and safest encryption methods
ZATCA Compliant
Compliant with ZATCA requirements for VAT and E-Invoicing (FATOORAH)
Ideal for 90% of businesses
Sectors
Annual subscription:

120

Riyals/Month
Monthly subscription:

160Riyals

/Month
* VAT Exclusive
Including the following features:
E-invoices

Tax support

Product Management

Customer& Supplier Management

Branches Department

1 POS (Cashier system)
Annual subscription:

160

Riyals/Month
Monthly subscription:

200Riyals

/Month
* VAT Exclusive
Including the following features:
All features of the basic package

Inventory management

Multi-Warehouse

Inventory Transfers

Calculate inventory value automatically

Stocktaking
What is a Sowan?
It is a cloud-based electronic invoicing system that has a POS application.
Does Sowan support E-Invoice?
Yes, Sowan supports E-Invoice and all FATOORAH's specifications. Sowan is a solution provider approved by the Zakat, Tax and Customs Authority.
Are subscriptions for multiple businesses possible?
Yes, of course. After subscribing for the first business, you can add subscriptions for many businesses within the system.
How much does the Sowan subscription cost?
The subscription cost depends on the package and the type of subscription (monthly or yearly). For more, see the pricing section.
What is E-Invoice?
It is a tax invoice or a simplified invoice issued and stored in an electronic format within an electronic system approved by ZATCA and complies with the E-Invoicing (FATOORAH) regulations.
Can I have a trial for the system?
Yes! You can have a 7 days trial period when you register.
Does the subscription include POS devices?
The subscription does not include any devices, but we offer our customers POS devices and equipment at special prices.